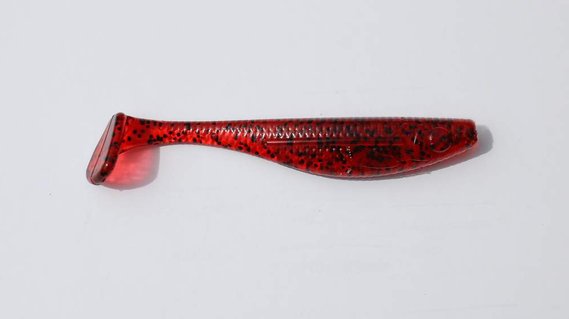 Snatch up the fish with our Bloodline Swimbaits! Showcasing maximum movement & durability, our swimbaits are sure to please! Built for use on jigs and wide gap hooks, our swimbaits feature an integrated hook slot along with our signature bloodlines to make marking your baits a breeze!
Target, lock on and annihilate the bass with our signature Crawmikazes! Formulated for maximum movement and vibration, Crawmikazes simply stun everything in sight with their irresistible taunts. Our claws even float, giving you what we believe to be the best moving craw on the market today. We highly recommend using our craws on a dropshot, Texas, weightless or biffle head rig.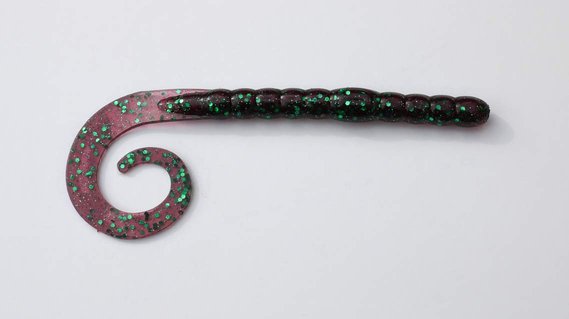 Our curltail worms are specially formulated for maximum movement and durability. Compare these to your current brand and see why we're the obvious choice.
Let the bass know who's boss with our premium glow baits! Great for deep water or night fishing, our glow baits give you that extra edge you've been searching for.
Kick the bass in the *** with our kickertail worms! Perfect for deep water, grasses, stumps and rocks, our kickertails won't disappoint. Toss one onto a Carolina, drop shot, finesse or Texas rig and enjoy the show.
Trick the trout with our high-visibility, garlic scented salmon eggs! Formulated for maximum durability, our salmon eggs are sure to keep the hook sets coming. Use just one or a strip to make a ball; Without the hassle of mesh! We also highly recommend these for crappie.
For when you feel like telling the bass to shove it - Our stick worms are perfect for drop shot and weightless finesse rigs - nose hooked or wacky.
Not sure what to get? Try one of our variety packs today!
Free worm variety pack with every order over $50!

Subscribe to Our Newsletter Sign up with your email address to receive news and updates.